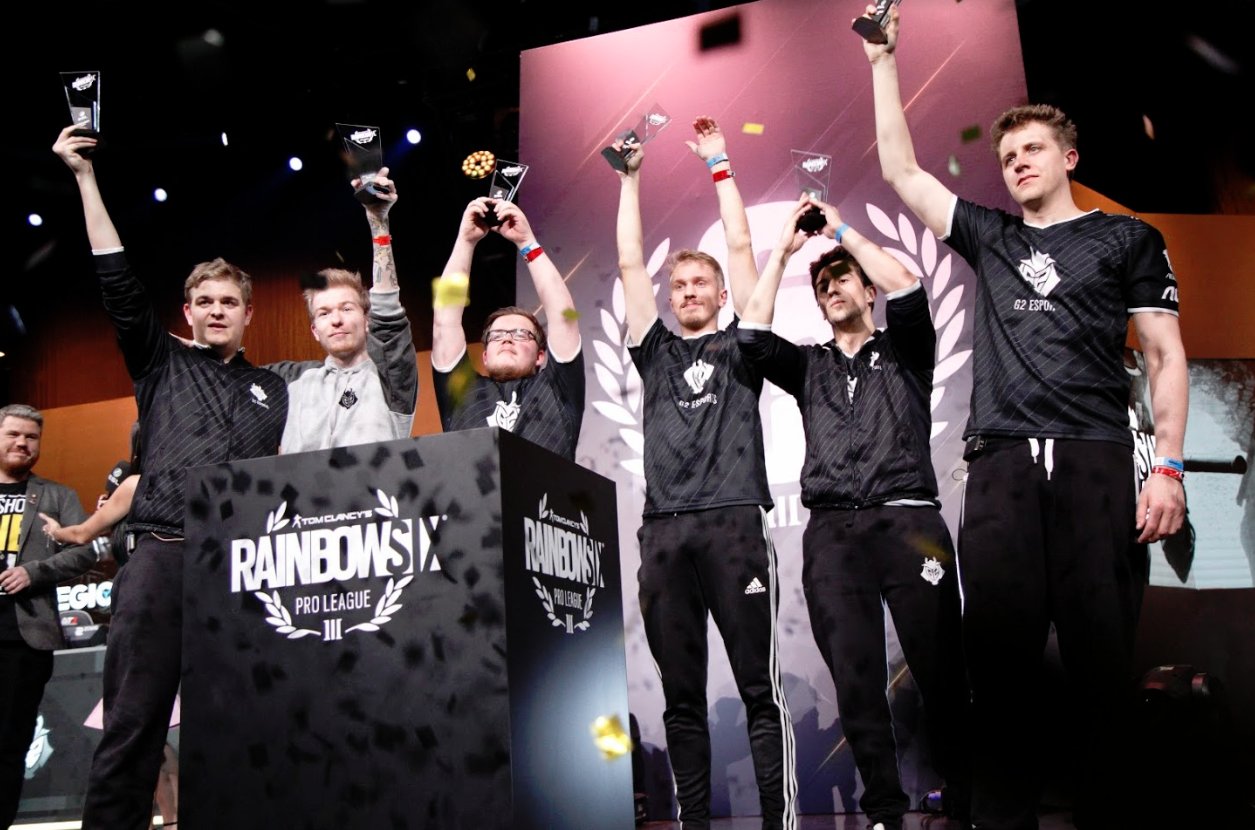 G2 wins the biggest ever Rainbow Six Siege competition: the Season 8 Pro League Finals
More than 8000 fans per day gathered at the Jeunesse Arena in Rio de Janeiro, Brazil.


Ubisoft® announced that the Tom Clancy's Rainbow Six® Pro League Season 8 Finals has been the largest Tom Clancy's Rainbow Six esports event ever organized worldwide, gathering more than 8000 fans per day at the Jeunesse Arena in the Olympic Park, Rio de Janeiro on November 17-18. These Finals illustrated with strength the fast-paced growth of what is an only three-year old esport, as it emerged from small confidential studios to fill up massive venues at an impressive rate.

The event also showcased the unique fondness of Brazilians for esports and especially Tom Clancy's Rainbow Six, in a country where the Grand Final was also broadcasted live on the major local sport TV channel, SporTV.

These Pro League Season 8 Finals crowned favorites G2 Esports, but each match throughout the event told its own story. The Quarter Finals were particularly dramatic, with not only one but two Asia-Pacific region teams qualifying for an international event semi-final, a first. It took surprise victories from Nora-Rengo (Japan) against Rogue (NA), and especially from FNATIC (Australia) over NA's top team Evil Geniuses, despite the absence of their star Etienne "Magnet" Rousseau, replaced with epic success by their usual coach, Jayden "Dizzle" Saunders.

Both Asia-Pacific teams were then defeated by the two top teams in their region: G2 Esports (Europe) and, playing home, FaZe Clan. Facing off in an unprecedented Grand Final, the local team could not satisfy their wild crowd of supporters and were defeated by an impressive G2 Esports 2-0 (6-4, 6-2).