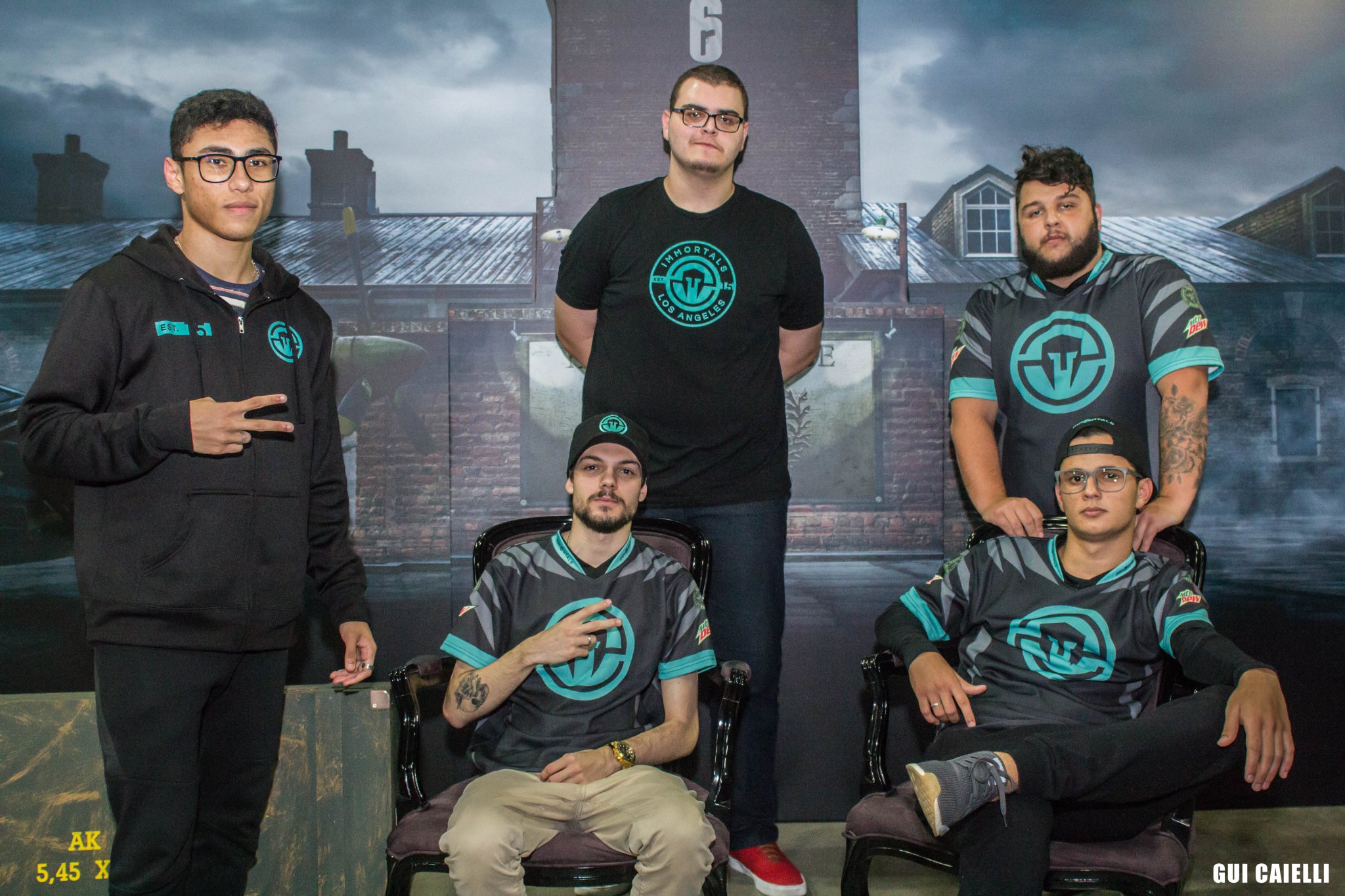 Could you please introduce the members of your team for people who do not know you yet?
So, I'll start with pX, our last support. MKing our first support, he's more aggressive them px. The third one, BULLET1, one of the entry fraggers, sometimes playing as the intermediary. Cyb3r our most aggressive player, he plays as entry fragger too. And last one, me. I'm Novys, as BULLET1 I play changing positions of entry and intermediary.
You decided to recruit Bullet1 and MKing before the start of Pro League Season 9. What motivated those changes?
We could see that a change on the line was necessary. MKing was a revelation in the last season, having a top 10 K/D playing as support, that was quite impressive. BULLET1 have always been an awesome player, he's a player who will always increase the quality of any team.
You have consistently been at the top of the LATAM scene, but have yet to make your mark on a Major International event. How are you planning on changing that at the invitational?
I think the only answer to this question is, winning. Of course, practicing and giving all we have for this to happen.
You have been placed in Group B along with Spacestation Gaming, Rogue and Team Empire. How are you approaching each game specifically?
We need to do step by step. Our first match its against Team Empire, we are focus on this match. And we need to be ready to play the next game knowing that could be Rogue or Spacestation.
According to you, which teams will make it out of the groups?
In group A, I believe in our Brazil, Faze and NIP. Group B, if everything goes as planned, Immortals and Team Empire. Group C, teams that will be strong even after the group stage, G2 and Team Liquid. And Group D, Evil Geniuses and Nora rengo. Of course, we know, everything could happen on this tournament.
Do you have anything to say to your fans?
We can just be grateful for all the support we have. Um beijo para todos voces, e torçam por nos.